Why is the 80/20 Rule Essential for B-To-B Social Media Marketing?

One of the most important social media marketing concepts to live by is the 80/20 rule. Without using this rule, you will scare off potential buyers.
Yeah, I hear you! How are you supposed to promote your business when you're not promoting? It's simple! Give your followers content they benefit from. Then they are sure to stick around longer, and eventually, purchase your product or service!
What's the 80%?
80% of your content mix should add value to your audience. This includes content that's entertaining, emotional, informative, educational, engaging, or interesting.
Your marketing will never meet its full potential without knowing your audience. Creating a buyer persona is a great way to understand your followers and their interests. Once you know that, you can create an entire strategy communicating to that persona.
We work closely with many Leggett business units to create content for their social channels. Here's an example of how we look for opportunities with Leggett & Platt Flooring Products to understand their target market, and engage their audience accordingly.
This post is entertaining, informative, educational, and interesting. The more categories you can naturally reach in one post, the better!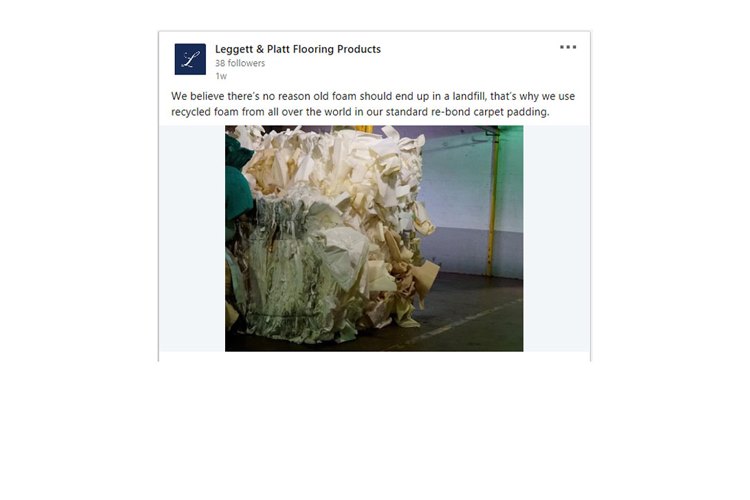 What's the 20%?
The other 20% promotes your product or service, while educating people. If the other 80% of your content captivates your followers, they're more willing to pay attention to the portion you're promoting.
Here is an example of us directly promoting our product. Your audience will pay attention to promotions if it's not too redundant.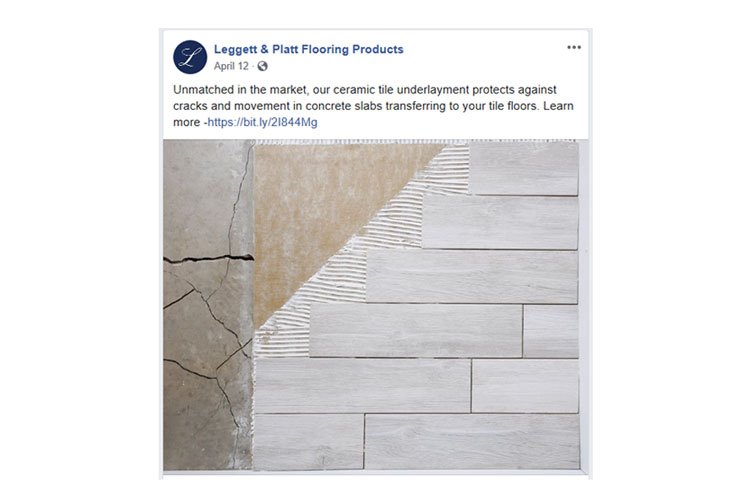 Why should I use the 80/20 rule?
Your followers won't waste their time on being sold to. More often than not, you have to earn a person's trust and loyalty before they're converted into a customer. There's no better way to establish a relationship than by giving them content that's meaningful.
Does 80/20 apply to B-to-B marketing?
Yes, of course! Social media platforms alone are unlikely to cause direct B-to-B sales. Utilizing the 80/20 rule will help build relationships, which then leads to sales.
When you show other businesses your expertise and that you care for your customers, they'll be more eager to buy your product or service.
Conclusion
Constantly promoting yourself isn't going to engage an audience, but creating content that adds value to your followers' lives will.
Know which customers generate you the most profit, then use their interests to resource them beneficial content.
Following the 80/20 rule will help you build trust and loyalty, which leads to quality engagement.
The 80/20 is a good rule of thumb to stick to for any business social media.