Meet M+C: Evan Younker, Imaging Director

In September of 2013, Evan Younker began his career at Leggett & Platt as Videographer. Since joining the team, Evan has watched Marketing + Creative grow, nearly tripling the number of talented staff members and gaining a second studio. As the M+C team grew, so did Evan – he advanced to Senior Videographer and now, Imaging Director. Between editing, shooting, and brainstorming projects with the team, Evan took a break to talk about his passion for filming.
What sparked your interest in video and photography?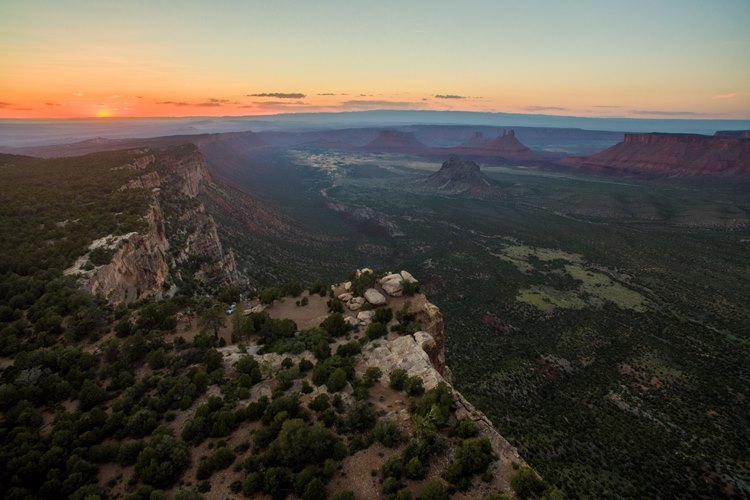 As a kid, Jurassic Park was my favorite movie. I was gifted the book, The Making of Jurassic Park, which showed the puppeteering, CGI, and the inner workings of the movie. I became fascinated with it. The book opened my eyes and pulled back the curtain on the cool stuff that happens behind the scenes. Around that same time, my parents got me a VHS camcorder, and my cousin and I spent three years creating a hodge-podge movie, tape deck to tape deck. As I grew up and took on other interests, I continued making videos of my adventures.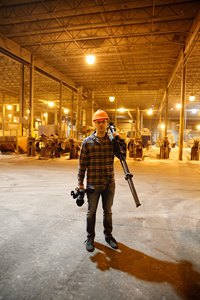 Did you always know your career was going to be in film and photography?
I can't put my thumb on when exactly I knew I wanted to go to film school, but I ended up there, not really realizing what this meant for me as a career path. After I graduated, I really had to evaluate what I wanted from my degree, and I felt like my wants and needs had shifted. I started working at Leggett & Platt, unsure of how much I'd enjoy a corporate marketing team, but I'm very glad I did.
What projects do you enjoy?
I love the launch and design of a new brand or product. These are long term, but extremely rewarding projects. I get to play a role in the whole process. I enjoy collaborating with the team, brainstorming, designing storyboards, shooting in the studio, and post-production. Then, after weeks or months of development, it's rewarding to see everything come together on our websites, at a tradeshow, or even on e-commerce spaces like Amazon or Wayfair. Having the opportunity to be involved in every step of the process from start to finish is very rewarding.
Besides video and photography, what are your other hobbies?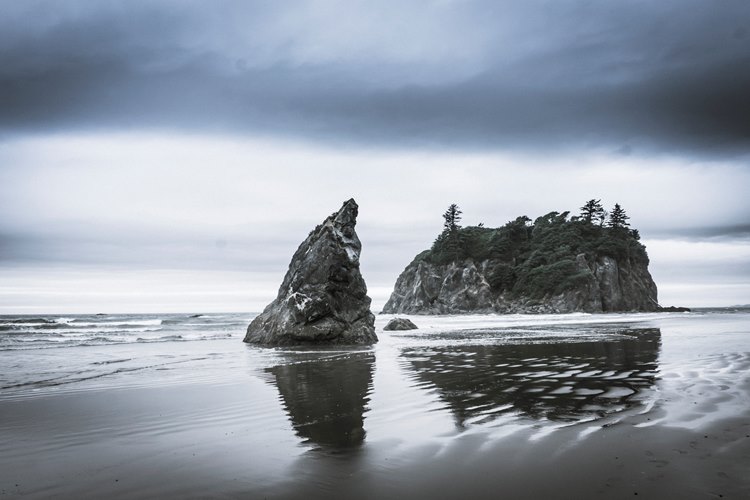 When I'm not in the studio, I'm usually doing something outdoors. I really enjoy camping, backpacking, four-wheeling, kayaking, and mountain biking. I love to travel and incorporate some of these hobbies into my adventures. I try to find time for at least a couple of adventure trips every year. I also like building or modifying cars, woodworking, and generally just tinkering with things.
When you're not filming for Leggett & Platt, what are you filming?
About 10 years ago my friends and I took a "bro trip," backpacking across Yellowstone National Park. I think I shot over 7,000 photos in 3 weeks. I like looking back at those memories, but no one wants to look through 7,000 photos. So, I started making a video for each trip instead of photos. A video is a concise way to illustrate what happened on the trip and generally gives you a much better feel of that specific time and place. It's just much more immersive. I've been cataloging a lot of my travels that way ever since.  
Want to get a look inside Marketing + Creative? Check out our Behind the Scenes content.