3 Ways to Cultivate the Best Internship

The word internship has been repetitively thrown at me ever since I was a high schooler with a dream of pursuing a business career. Now I'm a Digital Marketing Intern at Leggett & Platt and can understand why that nerve-racking and intimidating word holds so much value.
Internships have high value alone in themselves. Although I believe that contributing willingness, adaptability, and attitude helps make the most out of any internship.
1. Willingness:
Okay, the office culture here at Leggett & Platt Marketing + Creative is beyond great. Everyone is so friendly and welcoming. Also, my Web Team is awesome. Our daily meetings, regular ping-pong, and everyday lunch together quickly made it feel like home.
At first, I was intimidated that I was the only female on a team of 10. Not to mention, we didn't have much commonality. However, from the get-go, I made the distinct decision to immerse myself in the office culture. Now having the relationships that I do, I firmly believe that my team plays a major role in why my internship is so outstanding.
Just take a look at our web family!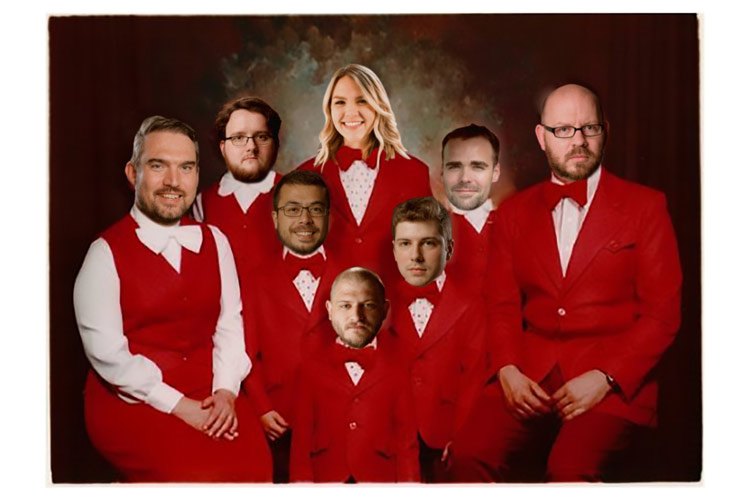 Lastly, I always communicated I was ready to take on more. Asking if there's a task available, or taking the initiative on projects yourself, shows you're more than willing.
2. Adaptability:
During the first part of my internship, there was a shift on my team. Since I had showed them my capabilities prior, they entrusted me with heavier responsibilities.
Not going to lie, I was a bit anxious as to what my new role would look like, but I adapted. I learned to lean on my team for support and let them know if I needed help.
Another thing that I had to adapt to is business-to-business marketing. It's very different than what I'm used to: business-to-consumer. The marketing voice is very different. Also, not only did I have to become more aware of the industry, I had to know each business unit strategy well.
I manage social for Hanes Hospitality. I have had to gain awareness of the fabric industry to deliver our client optimal marketing results.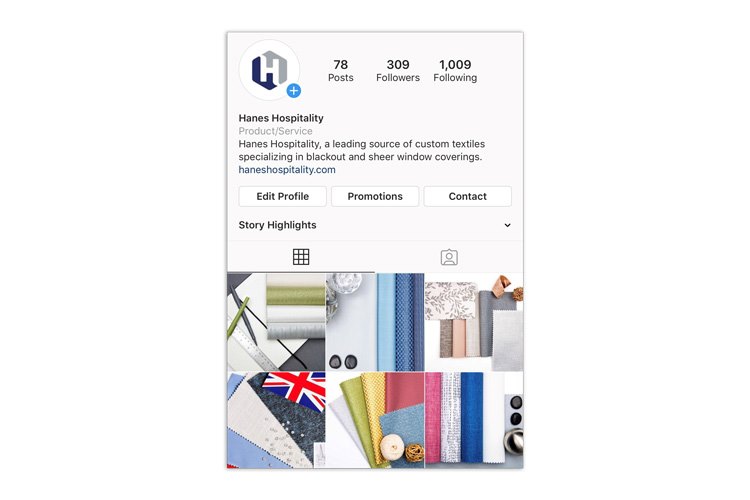 3. Attitude:
Something I'm always working to improve is accepting criticism and feedback. Learning how to handle them with a positive attitude is a must in any job.
During my first month at L&P, I had the opportunity of managing a product photo shoot for Hanes Hospitality. I barely had any direction on the client's expectations due to the transition on my team. We had no photos left to post on social media, and the photo shoot needed to happen ASAP. So, I threw together color schemes for Hanes Hospitality's fabrics, grabbed some props, and rocked the shoot. So I thought, anyway.
I sent the photos to our client, and they were nothing like she expected. There were too many shadows, wrong angles, and bad product layout. This feedback crushed my little intern pride, although it was much needed. I decided to dust myself off and try again. I had to remind myself that my performance isn't who I am.
Although feedback isn't who you are, it most definitely should be applied in what you do. For the next photo shoot, I did everything in my power to make our client's vision come to life. After the new photos were sent, I received raving feedback from our client. I was so elated – I've had no other feeling like it.
Here's a sneak peek of my results: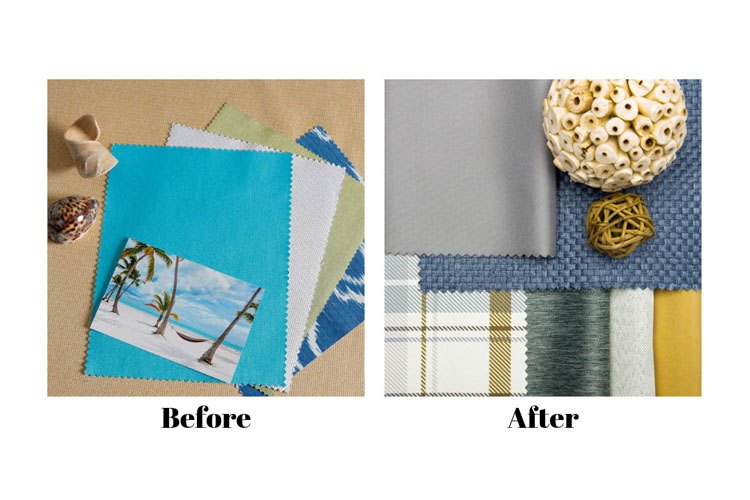 I learned that facing failure makes victories even sweeter. Without embracing a positive attitude throughout that experience, I wouldn't have had the same results.
L&P internships are the best!!!
Oh…and one last thing…Leggett & Platt internships are top notch! L&P internships are hands-on, filled with great people, and constant support. Most importantly, I've learned countless valuable things that will highly contribute to my career. I would recommend working for this company to anyone. Thanks, L&P, I'm beyond grateful for this experience.